Vox Arsana is a powerful blend of explosive vocals and excellent instrumental accompaniment. It is considered one of the best vocal quartets in southern Europe. Their inspiring stage performance combines modern swing, gospel, pop and original music – flavored with the sensuality of soul, the dynamic richness of jazz harmonies and rhythms and colorfulness of polyphonic singing. Their performance will take you into the world of vocal ecstasy through musical hits like those of the legendary groups Manhattan Transfer and New York Voices. Vox Arsana actively performs in France, Italy, Croatia and the USA as well as in all major Slovenian festivals and other events. It collaborates with many renowned Slovenian and foreign musicians and big bands, including BB RTV Slovenija, BB HRT Zagreb, BB DOM and Toti Big Band Maribor. Since 2013 the group works under guidance of New York Voices (winners of 2 Grammy Awards). They are releasing their first studio album in collaboration with Big band RTV Slovenia in the end of 2015. Vox Arsana received, for its ten-year work, the higest award the big statua of the city Ptuj.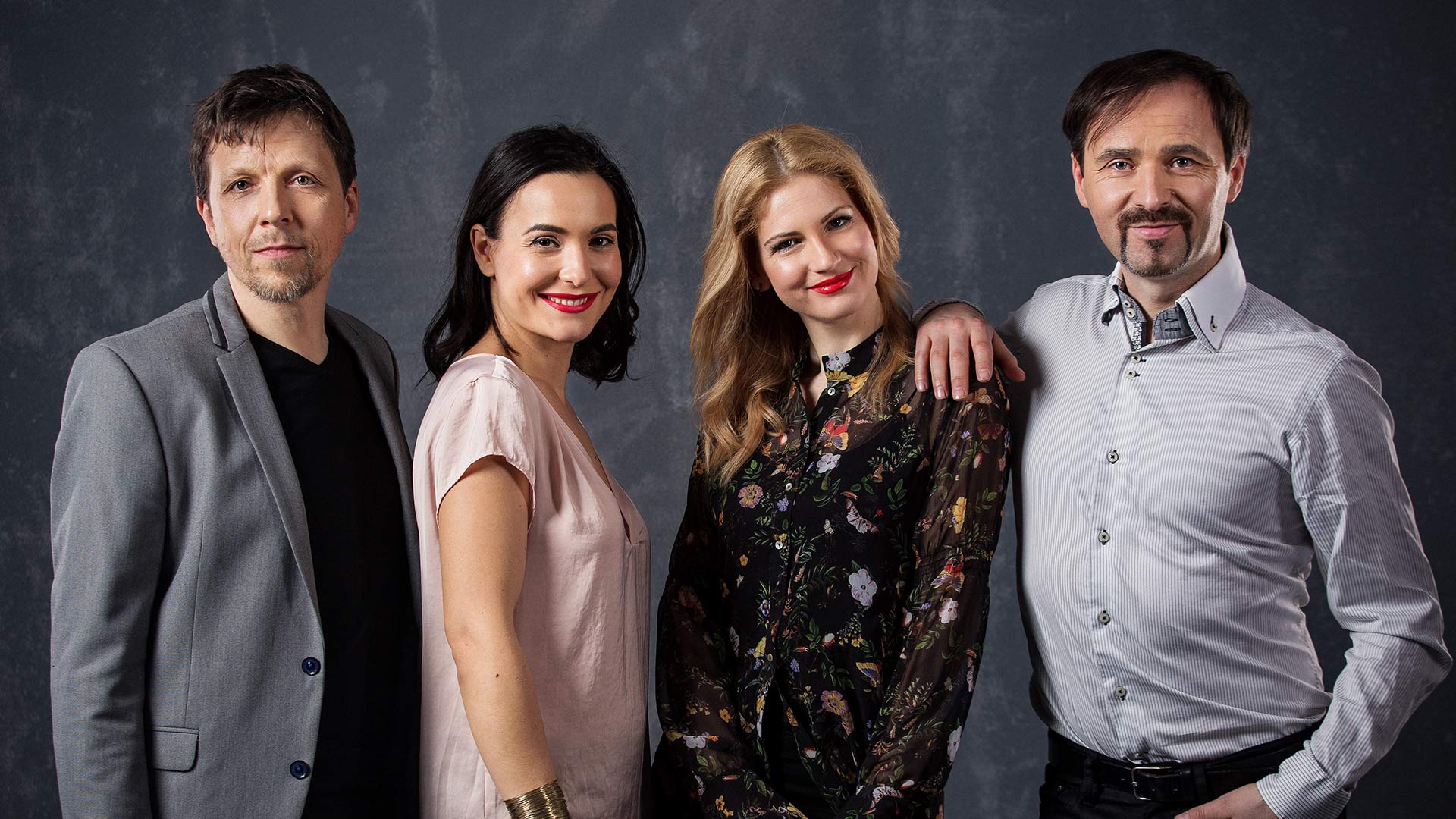 "…and it felt like the sun finally appeared." This is how Mojmir Sepe, one of Slovene's most respected composers, in one of his interviews, described the moment when Nina Strnad took to the stage during the concert of the European Jazz Orchestra. So far she has shared the stage with Danny Grisset, Howard T. Curtis, Jure Pukl, Renato Chicco, Uroš Perić and many others. She perceives her guest appearance at one of the RTV Slovenia Symphony Orchestra concerts, as one of her greatest achievements because she shared the stage with the legendary musical composer and jazz pianist, Michel Legrand, who also won 3 Oscars. Among the musicians who profoundly influenced her artistic expression, her longtime colleague Peter Mihelič, with whom she prepared the album In the light of life: the stories of the Slovenian pop-song (ZKP RTV Slovenija, 2016) with selected compositions of six authors, should also be added. Nina has regular guest appearances at festivals, concert cycles and events that revive jazz music and the golden age of Slovene pop music. She often works with RTV Slovenia Big Band and performs abroad. Due to her pure and clear articulation and sensual interpretations, Nina Strnad's work is recognized by both the general public as well as the professional public. She was selected as Slovenia's representative in the European Jazz Orchestra (2010) and at the BT River of Music in London Festival, while she received the best soloist award at the 4th National gathering of Big Bands and Dance Orchestras (2009). She also won the best soloist award in the Young Talent Category at the international Austrian Marianne Mendt Jazz Festival (2014) and was among the top 15 competitors at the Sarah Vaughan International Jazz competition (2014).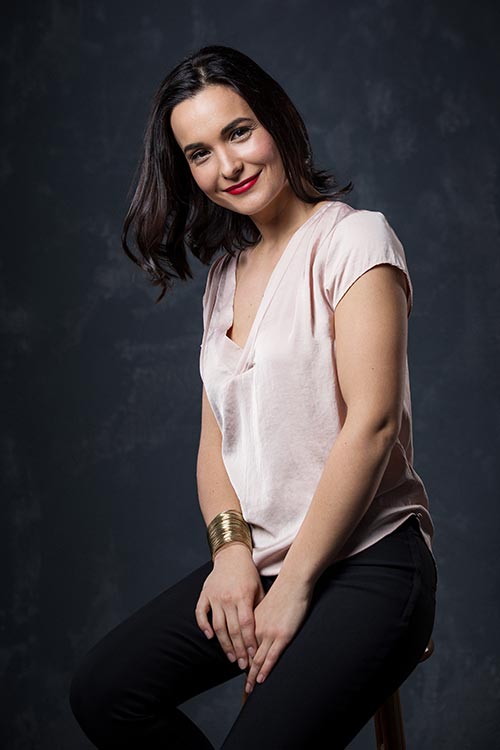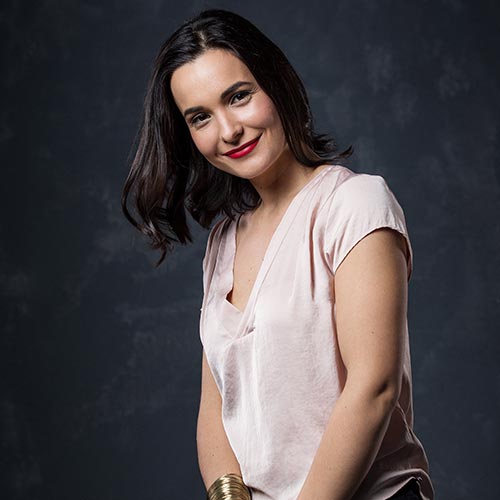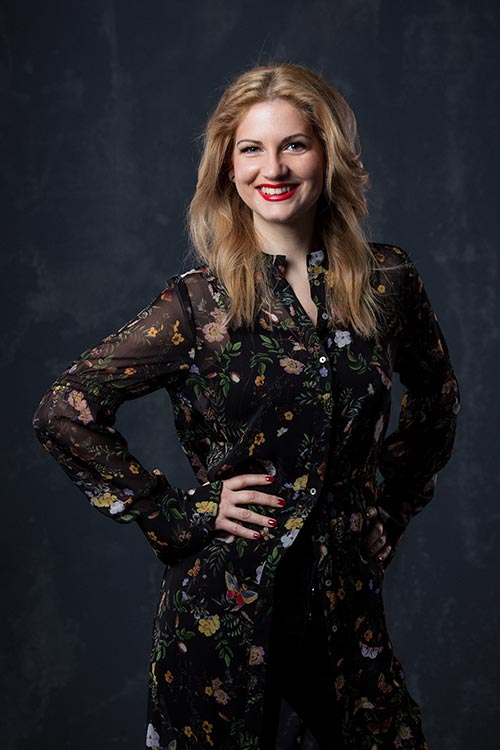 Vocalist, teacher, producer and specialist in art therapy Ana Delin studied piano and singing at Glasbena Matica and Conservatory of Music in Maribor. She later improved her singing skills with Jeremy Bruce and Badiene Magaziner. In 2010 she joined international project TANGO STORY with established violinist Stefan Milenkovich and accordionist Marko Hatlak. They performed at various reputable venues in Slovenia, Croatia and Bosnia and Herzegovina. At that time she got very interested in jazz and started active training with Lela Kaplowitz (CRO).
In fall 2013 she undertook an intense music-training program in New York, where she studied with Lauren Kinhan, Kim Nazarian, Peter Eldrige (New York Voices), Amy London and Dylan Pramuk (New School of Music) and Judy Niemeck (Berlin/NY). In the time of residing in the States she presented her first solo jazz project »Twisted« with the international trio (Vladan Miatović, Žan Tetičkovič and Luca Rosenfeld) in Somethin' Jazz Club, NY. In Slovenia she produced two musical performances for children Alice In Wonderland and Alice Seeks The Way Home. She is currently the vocal producer of The School Of Musical and the coordinator of Arsana Music Festival in Ptuj.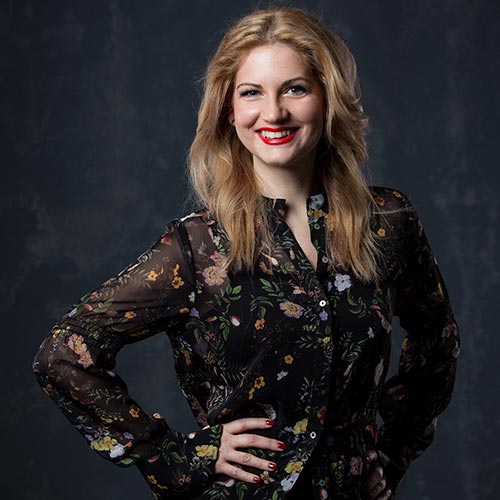 Samo Ivačič graduated first in music pedagogy at University of Maribor and then also in singing at Music Academy of University of Ljubljana. He actively participated in various international workshops and master classes of different styles (B. Harris, R. Bargat, S. Zegree, A. Jalkeus, A. Di Giorgio, R. Chicco, C. Munzer, G. Glaze, G. Graden, E. Ericson, D. Vejzović, K. Richter). As a soloist he performed across Slovenia and abroad and collaborated with various chamber ensembles and orchestras.
Today he focuses intensely on modern jazz singing and collaborates with different musicians and groups. He also works as pianist, conductor, arranger and composer. Many Slovenian and international vocal groups and choirs regularly include his arrangements into their repertoire. He works as a singing teacher and coaches various singing seminars and workshops. He regularly expands his skills under guidance of Grammy award winners New York Voices.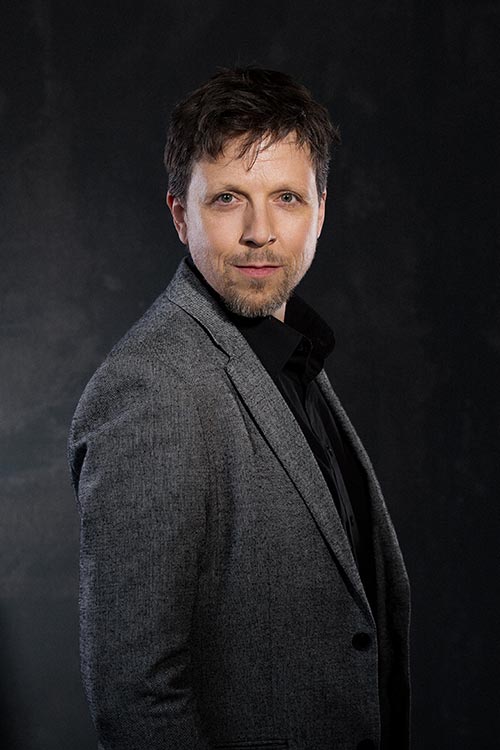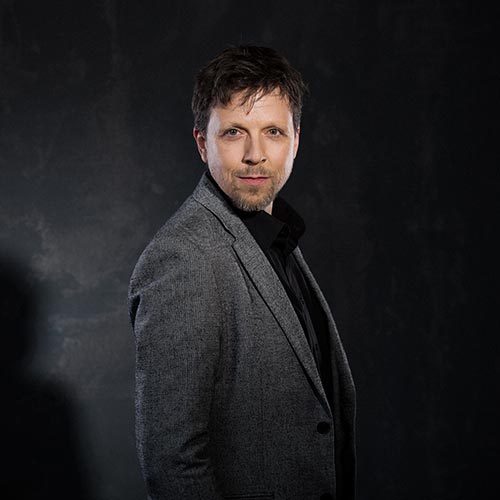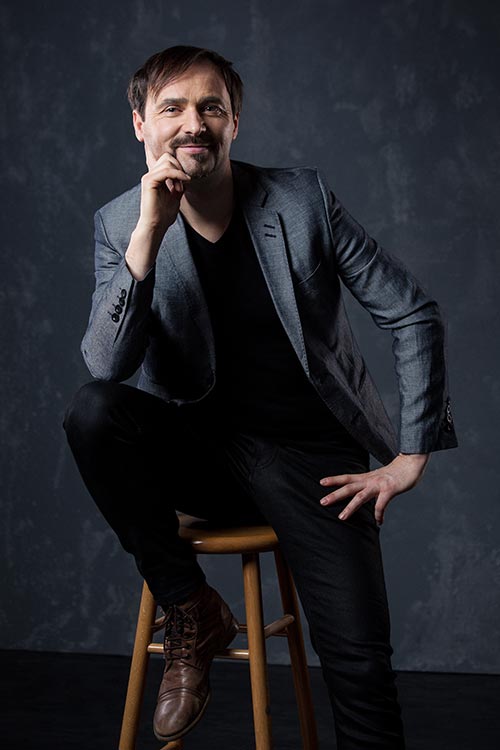 Pianist, vocalist, producer and arranger Mladen Delin graduated piano at Music Academy in Banja Luka and music pedagogy at Faculty of Pedagogy in Maribor. He upgraded his knowledge in Beograd, London and Paris and specialized in classical piano with prof. Konstantin Bogino at St. Cecilia Academy in Bergamo. He studied singing first with Ondina Otta Klasinc and Dragica Kovačič and later with Nataša Nahtigal, Judy Niemeck, Lela Kaplowitz and Jeremy Bruce. He continued his training in singing, piano and arranging in USA with New York Voices (2x Grammy Award), Amy London (New School of Music, NY), Dave Frank (Berkley, Boston) and Badiene Magaziner (NY). He performed in Slovenia, Croatia, Bosnia and Herzegovina, Italy, France, Great Britain and USA.
He regularly collaborates with established artists such as New York Voices, Stefan Milenkovich, Konstantin Bogino… and various big bands and orchestras. He is also the producer of musical performances Animal Carneval, The Marriage of Kurent and Tango Story. He is the artistic director of The School Of Musical and the director of the Arsana Music Festival in Ptuj.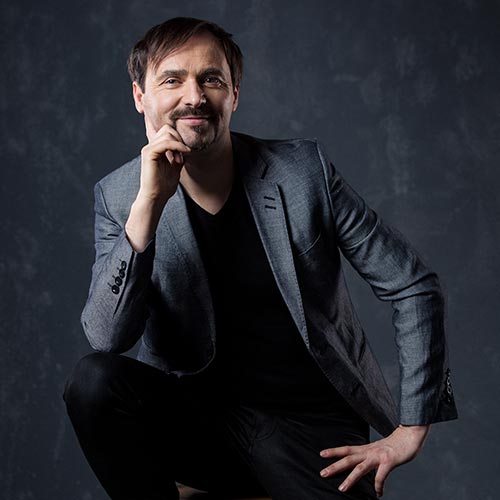 infovoxarsana@gmail.com
+386 (0)41 946 858
Copyright  ® 2018 VOX ARSANA